Paler, Still
6th May @ 7.00pm
20th May @ 2.30pm
21st - 23 May @ 7.00pm
Paler, Still tells a story set in Ireland, but it is not just a story for the Irish. This small country is a microcosm for something we see happening all over the Western World. The poverty gap widens, some opportunities only available to a select few, society circling back on itself again and again and our play asks, what is the cost of progress? What is lost as we charge into the future? Are some people always left behind? And, if we despair at society, can we simply opt out?


Love And Money

1-3, 8-9, 14-16 May @ 8.00pm
by Dennis Kelly
I'll get a job and a house and the right shoes.
David conducts an office romance by email. He has love at his fingertips but a shocking admission unravels his relationship.
Jess loves David and she believes that if she has a job and a house and the right shoes then happiness can be bought - but at what price?
A heart-wrenching black comedy which set in a fractured and dysfunctional world of bad debts and dark desires.
Love and Money have the power to kill.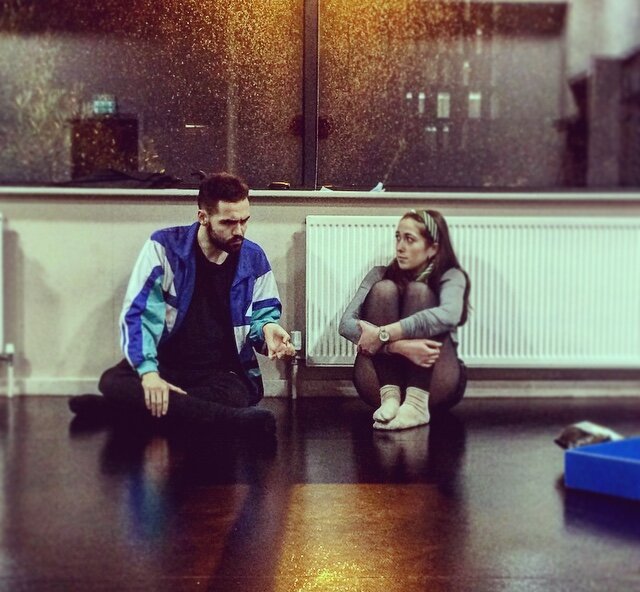 Éanna Grogan and Amy Kidd in rehearsal for Paler, Still.