An Experiment with an Air Pump
by Shelagh Stephenson
6th-8th December @ 8.00PM
1799 - On the eve of a new century, the house buzzes with scientific experiments, furtive romance and farcical amateur dramatics. 1999 - In a world of scientific chaos, cloning and genetic engineering, the cellar of the same house reveals a dark secret buried for 200 years.


Ghost Stories for Christmas
20th -22nd December @ 7:30PM
22nd December @ 2.00PM
Now in its 6th year, Brighton's original Ghost Stories for Christmas returns to the Lantern Theatre for an evening of macabre and chilling tales. "Ghost Stories for Christmas – Now We are Six" features stories by the legendary Joan Aiken and British masters of horror Clive Barker and Ramsey Campbell, and promises a journey through the darker sides of childhood, with tales of ghosts, vengeance from beyond the grave and something rather nasty lurking in the chimney.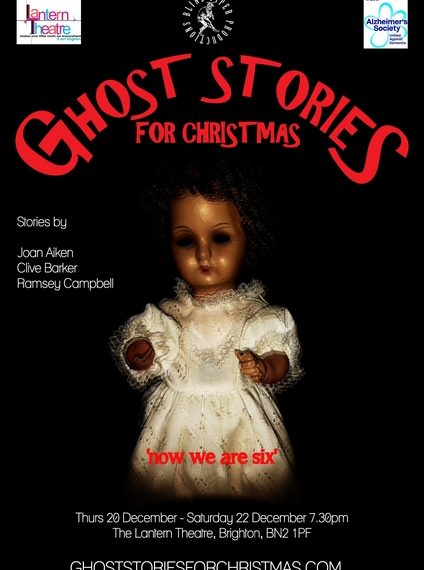 Ghost Stories For Christmas December 2018
Tweets by @lanterntheatreb
All Shows & Tickets