ACT is the only Drama School on the South Coast offering a professional actor training. ACT consistently achieves a Graduate employment rate of 65%.
We run on a non profit making basis so we can offer quality actor training at affordable rates. Our ethos is to provide access to professional Drama Training and acting classes for talented individuals who have been unable to follow traditional routes into the acting profession through lack of academic qualifications, financial restrictions or family responsibilities.
Courses run during the evenings and weekends so that students can earn a living or maintain family commitments. Students must be 18+ to apply to the Diploma in Acting and 16+ for the Foundation in Acting and all other adult courses. There is no upper age limit.
AKT - Act Kids Theatre runs on Saturdays during term time and is open to students 6 to 18 years old.
01273 818266
www.actbrighton.org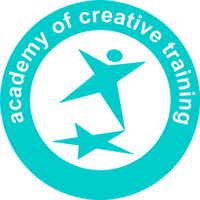 ACT Brighton WebsiteACT Brighton8-10 Rock PlaceBrighton BN2 1PF