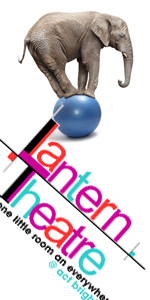 The Management reserves the right to refuse admission or re-entry to a performance; under these circumstances refunds or exchanges will not be offered. The Management reserves the right to alter or amend the programme without prior notice as a result of unforeseen circumstances. Latecomers may either be asked to wait until a suitable break in the performance, or be refused admission. Any recording of the performance (either audio or visual) is prohibited. The Management reserves the right to refuse entry of, and use of, such equipment on the premises.
Access
We do not have wheelchair access or a disabled toilet.
There are three sets of three steps in total from the bar to the performance space. One set from the Bar to the Lower Bar and two from the Lower Bar into the performance space.
It is possible to enter via the Rock Place entrance where there is one small step and then two steps into the performance space. These doors are quite narrow. Please contact us in advance if you need information about access.
Concessions
Concessions are available to full-time students, senior citizens, children, unwaged, people with registered disabilities. 'Theatre Union' concessions include Equity, BECTU, Stage Management Association, SDUK & Writers Guild. All concessions are subject to availability and must be mentioned at the time of booking.
Personal Assistant tickets
Personal Assistants are entitled to free tickets. Please email info@lanterntheatrebrighton.co.uk to book / reserve your tickets.
Age Recommendations
Some of our shows have age recommendations, and children can only be admitted with adequate adult supervision. We welcome younger children, but if they become unsettled during a performance we may ask you to take them outside. Some of our shows have strict age restrictions according to content.
Fees
We don't charge a booking fee for tickets when booked in person or on the door. Tickets sold via the website will have an additional booking fee but this will be stated throughout the booking process.
Resales
Tickets must not be sold for profit or commercial gain by any outlet other than The Lantern Theatre. Failure to comply will make this ticket and transaction void. If a performance is sold out we will endeavour to sell any returned tickets to the waiting list for that specific performance only, subject to availability. If your ticket is resold we will issue you with a refund, this refund will not include any booking fees.
Collecting at the Box Office
Tickets may be collected from the Box Office 30 minutes prior to the show start.  We recommend picking up your tickets at least 15 minutes before the performance begins. Please bring along your E-Ticket.
Exchanges and Refunds
Once purchased tickets cannot be refunded. We will only offer ticket refunds for cancelled shows.
We regret that we will not be able to offer a refund or exchange on your ticket(s) if you are refused entry to a performance due to being late.
Reserve Seating
We have unreserved seats, however, if you have specific access requirements we will reserve seats for you to help make your visit more enjoyable. Please let us know when you book your tickets.
Late Arrival
We will do our very best to accommodate you if you are late. Most of our performances have a latecomers point, or a latecomers cut-off point, so that we can get you into a performance with a minimum of disruption to other audience members and to the performers on stage. In certain performances, however, it can be hard to accommodate latecomers, as the audience entrance opens out onto the stage, and can easily disrupt a performance for performers and other audience members. Unfortunately, we cannot offer refunds to patrons who are unable to see their shows due to being late, so please try to arrive at the theatre at least 30 minutes before your show starts.
By purchasing a ticket you agree to these terms and conditions.