Poetic Justice Productions presents The Merchant of Venice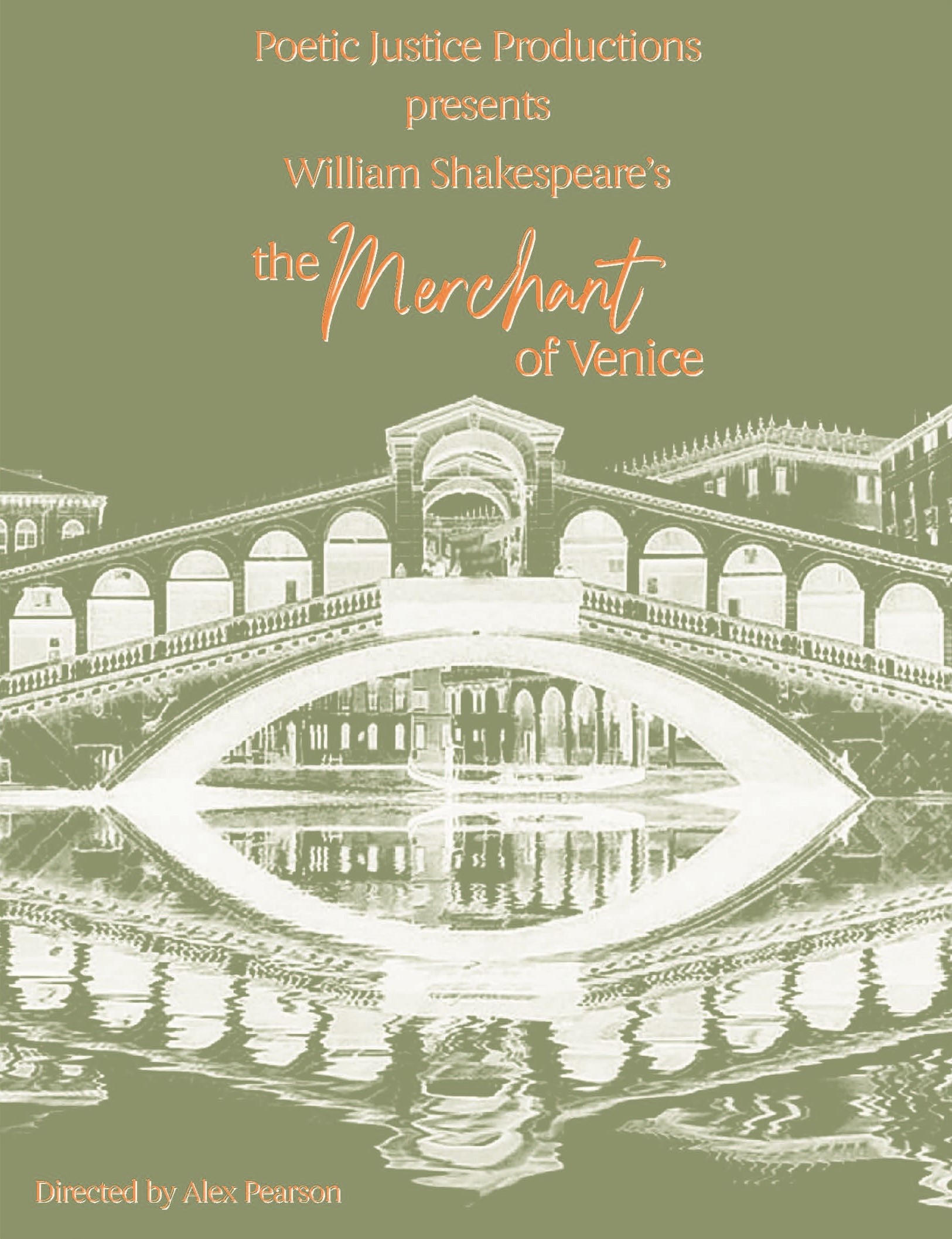 The Merchant of Venice
by William Shakespeare
Directed by Alex Pearson
'If it will feed nothing else, it will feed my revenge.'
Poetic Justice Productions has set this most controversial of Shakespeare's plays against the backdrop of modern-day working shipping docks. Antonia, a wealthy Merchant is desperately in need of funds. Her friend, Bassanio, needs a rich wife to clear his debts. Portia, a wealthy heiress, reduced to a prize for which men must gamble, seems to be the perfect solution.
Beneath the charmed surface, all are at risk, and everyone needs a win. As for Shylock, the despised and alienated moneylender? Is he the answer to Antonia's prayers or will Shylock seek revenge against the community that has never accepted him?
And like Shakespeare we ask:
"How in an avaricious society can truth and justice be achieved if there is no love?"
The most recent production of The Merchant of Venice was at the Drayton Arms Theatre ran between 1 -19th October 2019 and was directed by Alex Pearson.
This dynamic, visceral modern-day adaptation, played to sold out audiences.  We focus on clear storytelling in a modern London setting, we take a fresh look at The Merchant of Venice, and its famous Jewish antagonist Shylock. By embracing the characters' darker and lighter extremes, they emerge as greedy and morally grey, but real. We are concerned by the rise in anti-Semitic and other racist behaviour and we believe in the power of theatre to explore divisive social issues.
Reviews
"What is presented is an extremely well put together ensemble who multi-role so well you forget how many characters they are playing."
"Special mentions has to be given to … Gunstock as Shylock, who is subtle yet incredibly convincing, proving that there is no need to use caricatures when performing in particular roles of race or religion, and reminds us that we are all human after all." (Sic)
"This very well-presented version of The Merchant of Venice is excellently executed, proving to modern audiences that Shakespeare doesn't have to be complicated in order to understand it." My Theatre Mates
"This is a lively and modern Venice stuffed with money, revenge and romance."
"… a thought-provoking performance."
"Director Alex Pearson has bought the action bang up to date with modern music, smartphones and contemporary mannerisms while maintaining classical language and bringing focus to the key speeches …"
"Here is a carefully considered and brisk interpretation of The Merchant of Venice in an intimate space from a dynamic company" Culturefly
Website: www.poeticjustice.eu
Facebook: https://m.facebook.com/profile.php?id=100064113540175
Twitter: @1_PoeticJustice