The Good Person Of Szechwan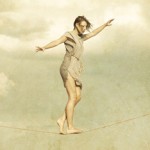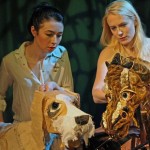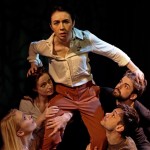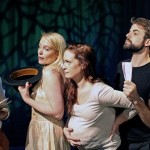 The Good Person Of Szechwan
by Bertolt Brecht
A New Adaptation by Venetia Twigg. Directed by Alice Sillett
In a world bereft of goodness, is it possible for one truly good person to survive? Theatrical Niche brings this epic Brechtian tale to the regions, using their signature touches of Ethereal Puppetry, Physical Theatre and Object Work.
In Szechwan, the gods descend – but find that only sex worker Shen Teh will help them. In gratitude for her kindness she is showered with riches, but what will the loitering vultures make of this new wealth? Brutality and kindness here collide in a spell-binding calamity of noise and colour.
Hidden identities, betrayal and unrequited love all stand in her way… Will Shen Teh's unbreakable belief in the goodness of others save her, or ultimately drag her under?
Critically acclaimed Puppet Creator and Director Alice Sillett leads the production with her exquisite and masterful puppetry, bringing further fire to this newly-worked production.
Following stellar reviews from her adaptations of Aristophanes' Lysistrata, and Lorca's Blood Wedding, Venetia Twigg here adapts Brecht's epic morality play to ask a modern-day audience these enduring questions of society and status quo.
This will be the ninth tour for Theatrical Niche Ltd having toured regionally and to great success and acclaim since 2012, (three times in conjunction with Arts Council England).
Suitable for Ages 12+