Ghost Stories For Christmas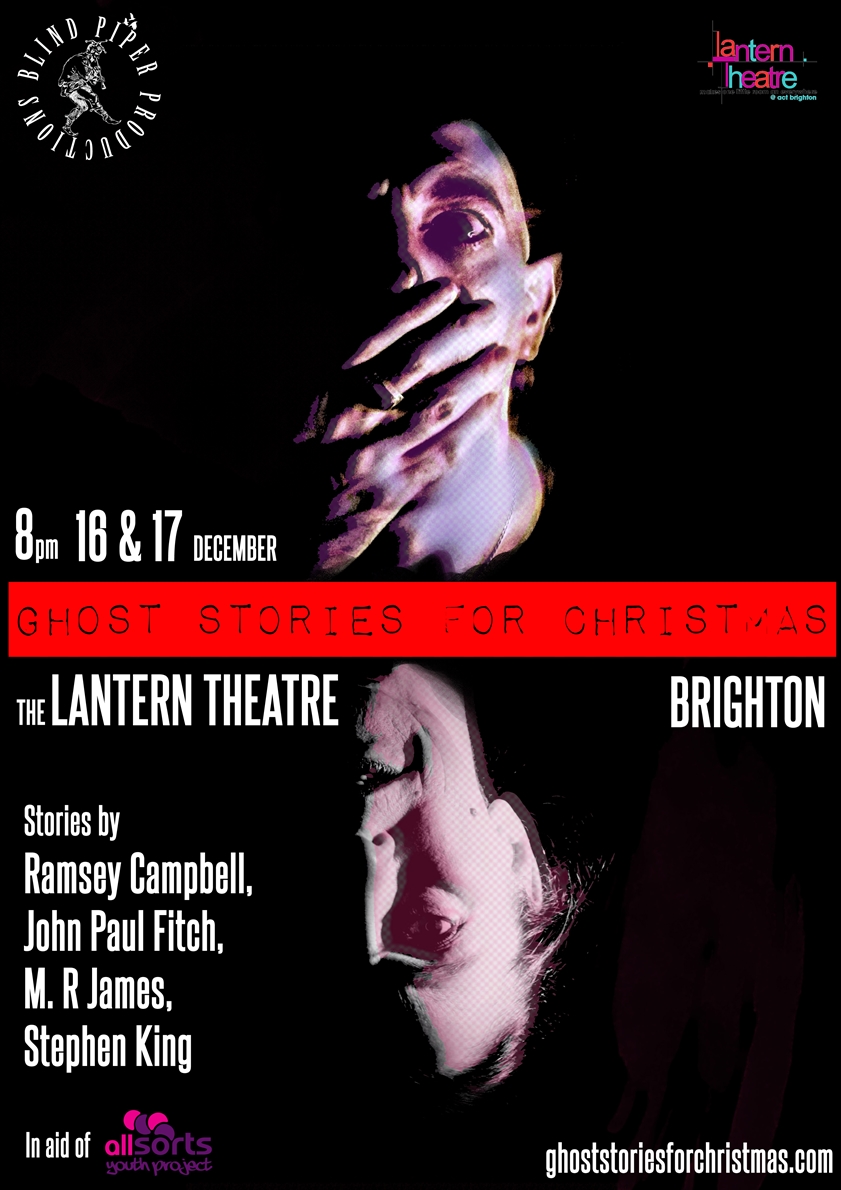 Ghost Stories for Christmas
The original Brighton "Ghost Stories for Christmas", now in its fifth year, returns to The Lantern for a night where storytelling meets theatre in a dalliance with the macabre. 
We are honoured to announce that this year's production features stories by two of the undisputed masters of the genre Ramsey Campbell and Stephen King, as well as a terrifying tale from up and coming talent John Paul Fitch and, of course, a classic from the father of the modern ghost story M.R. James.
Taking as our inspiration the classic Amicus portmanteau horror films of the 1970s (Dr Terror's House of Horrors, From Beyond the Grave, The Vault of Horror) we welcome you to the VanDorn Sanatorium for the Criminally Insane, wherein one of the patients has a number of stories to tell............
Proceeds from this year's production will be donated to Allsorts Youth Project, a local charity which supports and empowers children and young people under 26 who are lesbian, gay, bisexual, trans or unsure of their sexual orientation and/or gender identity (LGBTU). 
Guests will receive a glass of mulled wine or apple juice on arrival - included in ticket price.
Suggested age range : 14+