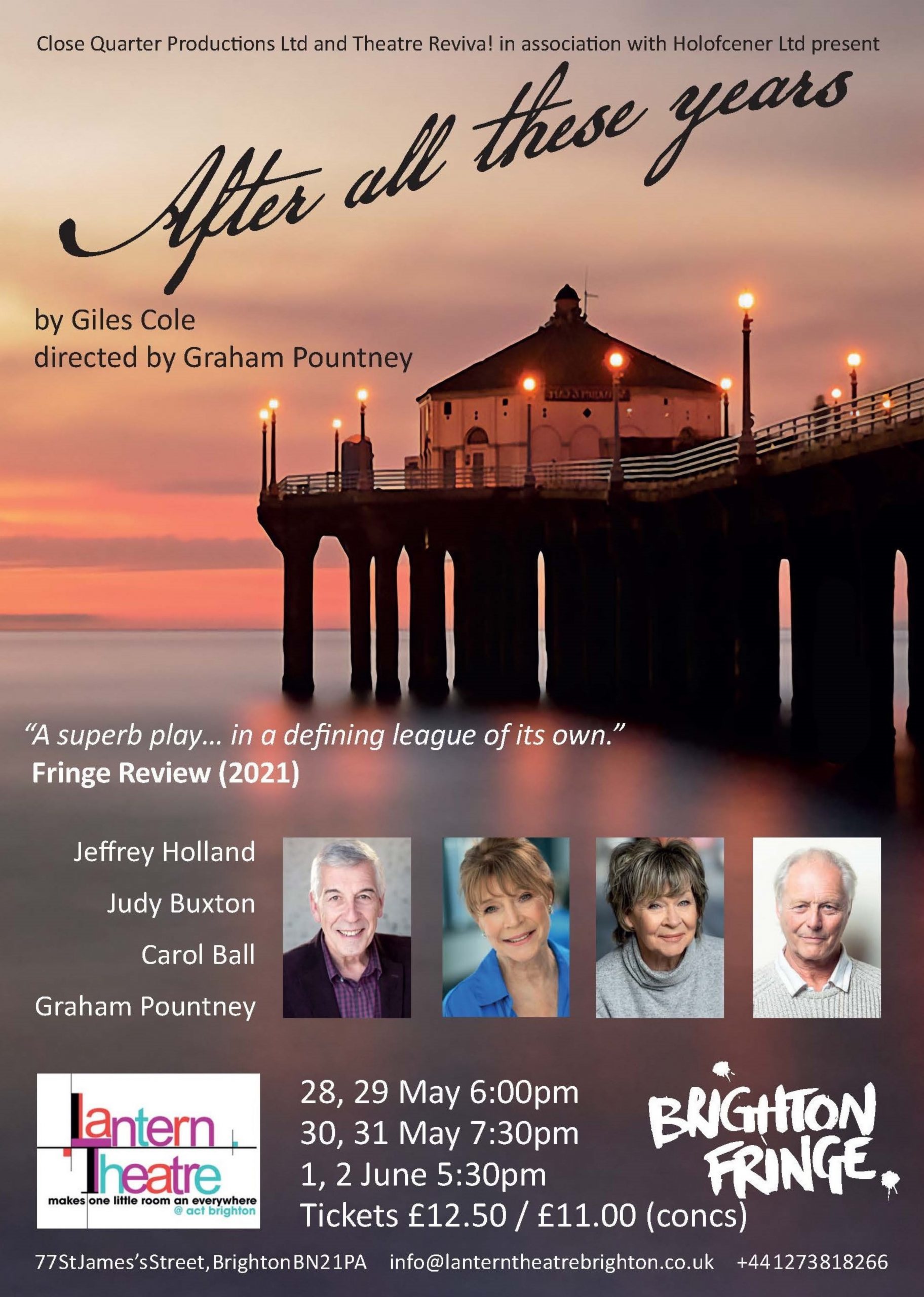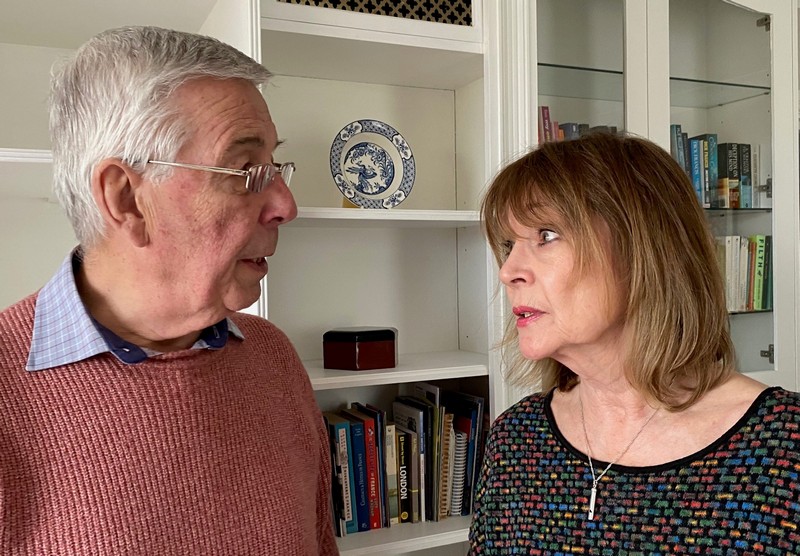 After All These Years
A comedy about the passing of time, and memory, and love, and last chances
Nominated for the Outstanding Theatre Award in the 2021 Brighton Fringe, Close Quarter Productions and Theatre Reviva! return with a brand new production of After All These Years in 2023.
Relationships can be a delicate balance of hope, desire, memory, regret and much more besides, especially when two former showbiz couples think they know all there is to know about each other.
"The finest premiere I've seen in this Fringe.  This Chekhovian elegy for the dance of age is in a defining league of its own.  A superb play, it should be, as one director present said, in the West End."
The cast includes Jeffrey Holland (Hi-De-Hi, …And This Is My Friend Mr Laurel), Judy Buxton (Blake's Seven, Lovejoy), Carol Ball (Chicago, Guys & Dolls) and Graham Pountney (New Tricks, Peak Practice).
Fringe Review (2021) 
Other plays by Giles Cole include: The Art of Concealment - The Life of Terence Rattigan, which premiered in the Brighton Fringe of 2011, and then transferred in a new production to London's Jermyn Street Theatre and subsequently Riverside Studios in 2012, gathering four- and five-star reviews from The Times, The Telegraph, The Sunday Telegraph, The Independent and The Daily Mail.
This was followed in 2015 by The Heart of Things, a family drama which also premiered at Jermyn Street Theatre and a double bill of two short plays, When Love Grows Old, was part of the Brighton Fringe in 2017.  Giles is currently working on Alliance, a commission from Holofcener Ltd, which is planned for larger-scale production in 2023/4 and based on the three weeks Churchill spent in the White House over Christmas 1941.  He has also written seven plays for BBC Radio 4.
In tandem with Theatre Reviva!, Close Quarter Productions produced the first Brighton Fringe run of After All These Years in 2021, which later transferred to the Ventnor Festival.  This was then followed by a short tour of R.C. Sheriff's classic, Journey's End.  Other productions with which CQP has been involved include the revival of A.A. Milne's The Dover Road at Jermyn Street Theatre in 2016; more recently, the UK tour of The Lavender Hill Mob starring Miles Jupp and, in New York, American Buffalo, Two Jews Talking, The Old Man and the Pool and The Ohio State Murders.