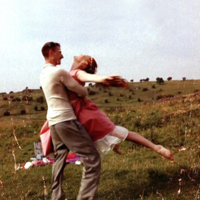 A Way of Seeing
A double bill of intimately presented contemporary dance, story, and film exploring the perception and experience of shared memory.
Weaving live dance and projected film, Memory Box, a live installation, contemplates the shifting layers, changing perspectives and emotional tones of memory.
Camera Obscura explores well-being in dementia through a moving story, celebrating the extraordinary power of music and enduring strength of a lifelong relationship in this most challenging condition.
"Powerful, utterly compelling work, acting so impressive, hugely expressive choreography" Critical Dance