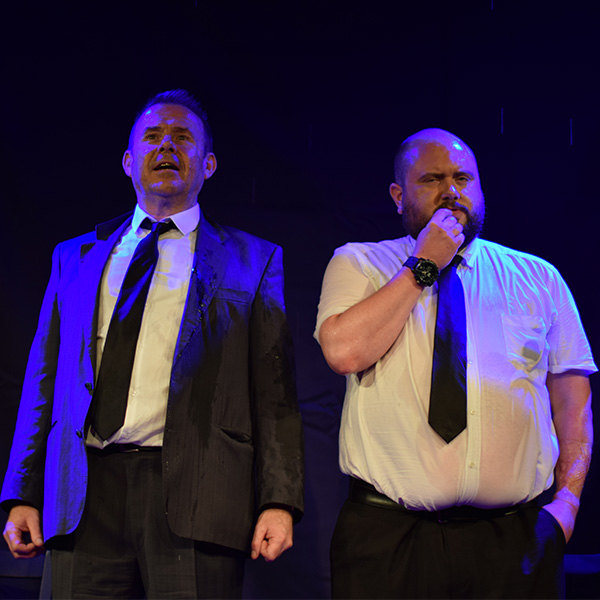 A Steady Rain
By Keith Huff
"What Is True Friendship?"
This gritty, witty piece explores complex relationships formed on the tough streets of Chicago. With biting dialogue and a rainbow of emotions, we journey with the two friends and a host of other characters on a fateful journey of love and life.
Arts Council multiple-award-winning production.
"A gripping Production with masterful Acting"  The Argus *****
 "Riveting volcanic performances with powerful verbal fencing ……..Classic Theatre Noir"   Mid Sussex Times *****