When:
2017-07-11T20:00:00+01:00
2017-07-11T20:15:00+01:00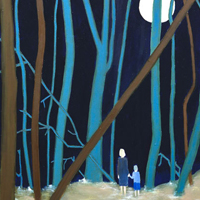 ACT Foundation In Acting present
The Winter's Tale by William Shakespeare
When King Leontes suspects his wife Hermione of adultery his jealousy tears the kingdom apart. The queen is banished and believed dead, while their daughter Perdita is abandoned among simple shepherd folk. Passionate tragedy interweaves with pastoral comedy, leading to one of Shakespeare's most magical and moving denouements.
Directed by John Link.