When:
2017-06-10T19:30:00+01:00
2017-06-10T19:45:00+01:00
Cost:
Tickets £8.00 (£7.00 Concessions)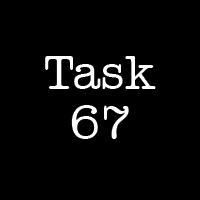 ACT Youth Theare present
Task 67
You have been invited to witness the culmination of months of testing and research, to view the final phase of our experiment wherein you are the final stage. The tests you will witness are all necessary to bring back the power  of our once great nation, so we may combat the threats to our home. With the use of artificially induced psychogenic amnesia, sustained by a small computer matrix planted in the neck, we can ensure your safety, and if the test goes well – the safety of our people, long may we stand.
Task 67 see's 18 strangers with their memories stolen waking up in a small chamber with complete strangers.